Attention to detail
We have been providing first-rate, economical remodeling and construction services in the San Francisco Bay Area since 1992.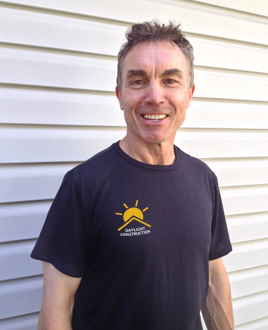 A NOTE from Neil Doherty, owner and operator
In the 25 years since founding Daylight Construction, I have established a loyal base of repeat customers and a solid network of subcontractors, architects, designers and engineers. I consult personally with every client and work hard to offer budget-friendly fees and accurate timelines that keep customers coming back. I know how to navigate the intricate San Francisco building code requirements and will guide you through every stage of the process, from the design phase all the way to the finished project.
At Daylight Construction, we have experience in all facets of building renovation and construction, and we are dedicated to providing excellent craftsmanship at competitive prices. From kitchen and bath remodels to room additions and home expansions, we deliver quality results on projects large and small. We've done foundations, seismic upgrades and soft story retrofits as well as fences, decks, termite work and dry rot repair. We also have expertise in large-scale renovations, whole-house rebuilding and new construction.
Our customers trust Daylight Construction with one of their most important assets—their home—and we greatly value that trust.
serving the San Francisco Bay area for over 25 years